Allow Me to (Re)Introduce Myself...
Most people in my life at the moment know me as a Tango dancer. But before Tango came into my life and swept me off on an adventure of a lifetime, I was following a much earlier calling as an artist. I had decided to become an artist in high school and for almost fifteen years art was the main focus of my life. I received two masters degrees in studio art and art history, I taught drawing and painting at a number of colleges and universities in Dallas, and I participated in various exhibitions and projects every year.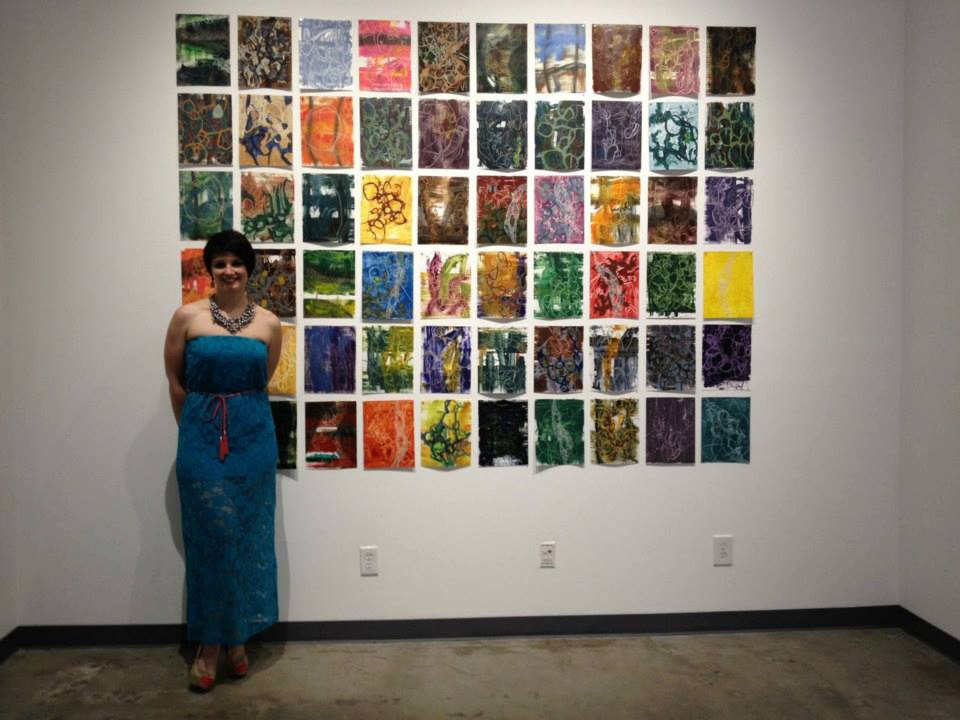 Once Tango came into my life everything changed and I had to follow the calling of this dance for a while, not knowing where it was going to lead, why I was doing it, or how long it was going to take. My work as a painter took a back seat as I dove into completely new and unknown territory of expression. I felt that my ultimate task was to integrate the two worlds within myself and my first attempts at that happened in 2015 when I went to do a residency in Buenos Aires for six months to complete a project. Those six months were some of the most brutal in my life as I pushed myself physically and psychologically. The project, which culminated in an exhibition at the end of the residency attempted to illuminate the connection I felt between dance, video, and painting. As is the case with many artistic endeavors, it raised more questions than answers and I came back to the States more confused than when I left.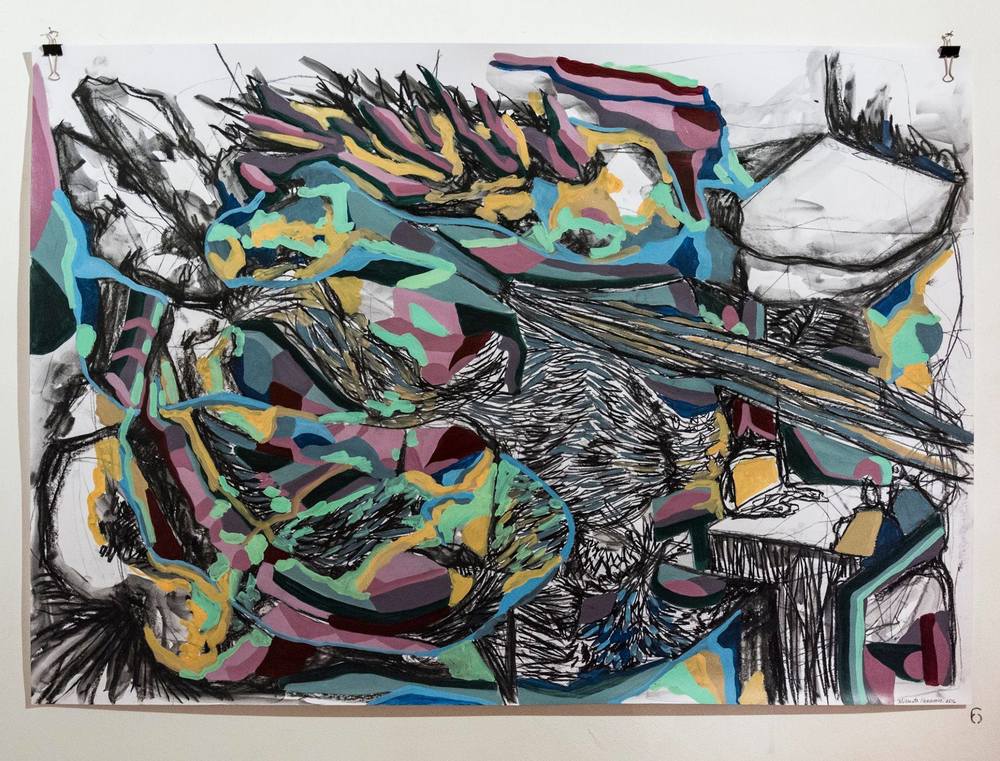 When I came back to Portland I continued to focus on developing my dance since I felt like there were more answers there at the time and my work as a painter floated somewhere on the periphery. At one point I allowed myself to completely let go of it, arriving at the thought that I was going to retire from that pursuit completely, accepting my defeat and failure to "figure it out," to make work that encompassed and expressed authentically the seemingly contradictory internal feelings and experiences. And it was in that place, in the letting go, in acceptance of my limitations, that new work began to sprout, and ideas began to crystallize into workable concepts that I could articulate. Sporadic at first, confined to the pages of my sketchbook, colorful abstractions began to emerge that somehow resembled my experience in dance. I remember being very careful with those first images, they seemed so fragile, I really didn't feel like showing them to anyone.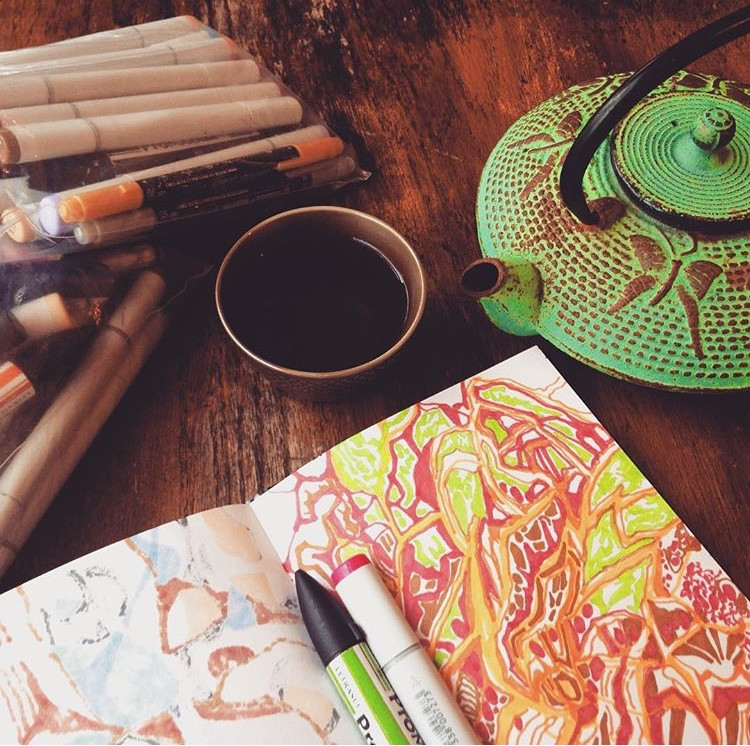 It was during that time, fall of 2017 that I had decided to return to Buenos Aires the following January and spend two months there dancing and painting. Instead of looking for a residency to host me, I decided to set up my own project with the intention of once again finding an appropriate form of expression for my work that synthesized my experience as a painter and a dancer. I sought to answer the questions that my previous experience in Buenos Aires had raised. Once again I committed myself to a daily schedule of working in the studio, training with specific Tango maestros, and social dancing six nights a week. The resulting body of work consisted of small dynamic color compositions that evoked a sense of movement which I could trace to the spiral structure of Tango's form. You can check out those paintings here.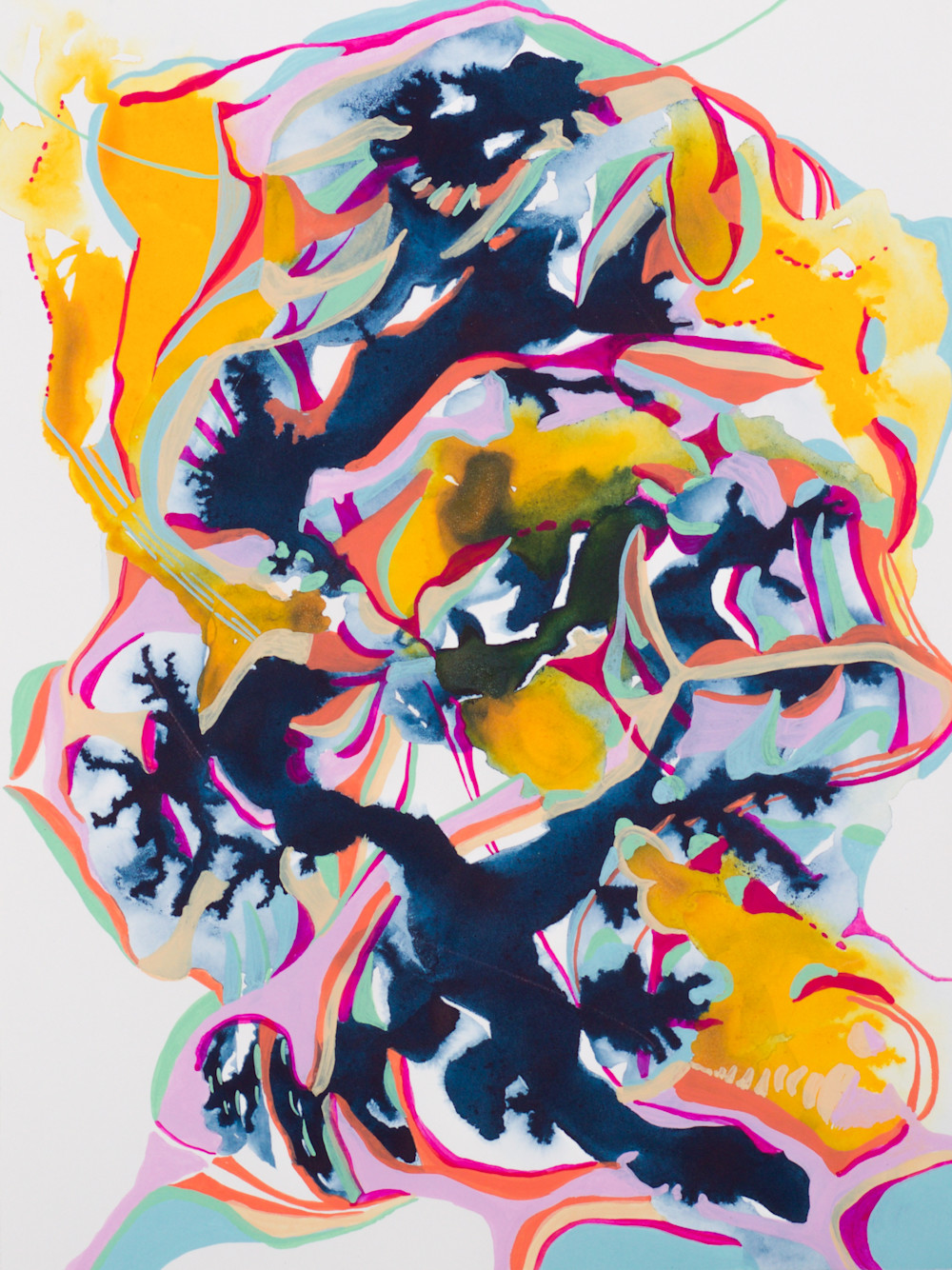 While in Buenos Aires I also began to experiment with combining the color gestures of my paintings with videos of my movement. (You can see some of these video paintings here). The conversation process that began to emerge between my paintings and videos felt unsure, nervous, a bit tenuous, but it felt relevant and honest. I didn't know at the time that within a few months I would be living here, in Los Angeles, one of the biggest, most influential art centers in the world. It seems so magical now, to think about what was coming to me at that time, tucked away in my little room in that hot, chaotic city, spending hours in solitude, meditating, painting, dancing, crying, fearing, doubting, daring, conquering.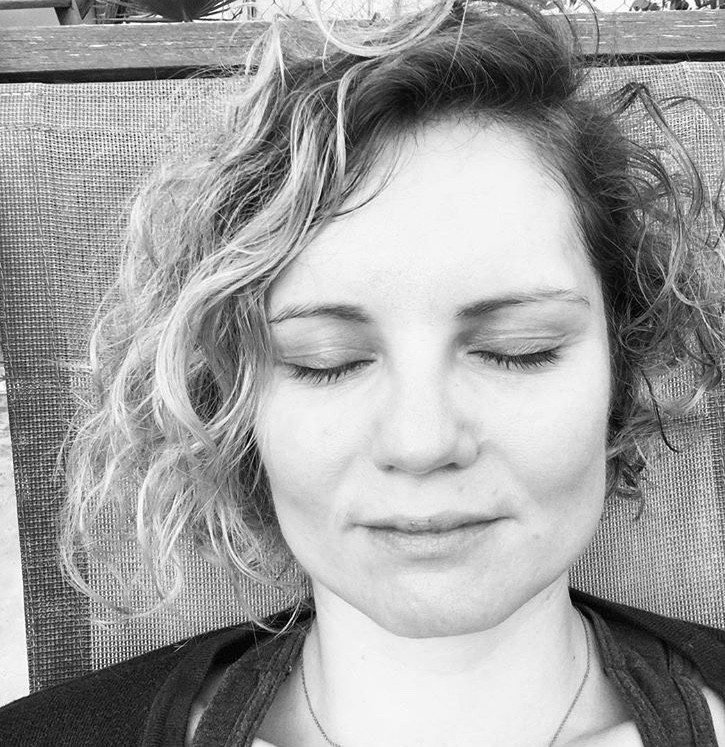 And it came to pass that three months ago, ever so gently, I was transplanted to this magical place by the ocean and given a studio to work in. It was in the first few weeks of being in the studio that I realized how long I had been gone from my work and that the next stage of growth was "putting myself out there" again and getting involved in the larger conversations through my art. Sharing my work has never felt easy, the sensation of utter vulnerability and embarrassment is a constant, especially since there is always an enticing possibility of believing that the finished piece is not as good as what was originally conceived. But I also know that in order for the work to grow and thrive I have to share it, no matter how imperfect or incomplete it feels.
So I would love to share my work with you and there are several ways you can experience the various dimensions of my creative process:
The best and my personal favorite way to see my work is to experience it in person. My studio is located in my home in the Mar Vista neighborhood of Los Angeles. If you would like to come over for a visit and a casual chat over coffee, I would love to hear from you. You can contact me directly from my website or email me at nersesovafineart@gmail.com.
You can see most of my new paintings and videos on my website. I frequently update the site with new work and announcements about upcoming events so if you would like, you can sign up for updates from me. Many of my paintings are available for purchase as prints directly through my website. You can modify the size and the medium of the print based on your needs. One of the best features of my site is that you can also preview how the piece is going to look in your space through live and wall preview.